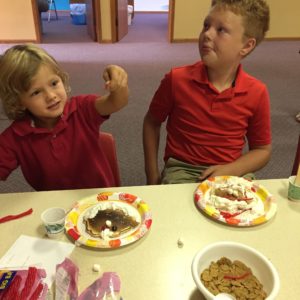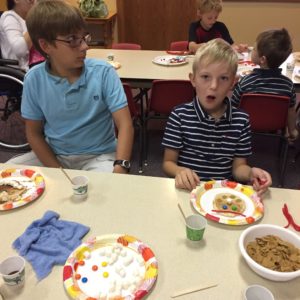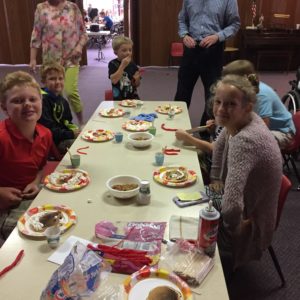 Rally Day – September 10, 2017
Nearly 20 kids from age three through high school got in on the action this year. The high school group served a free-will donation pancake breakfast after worship. Many thanks go to Sarah Bogdanoff for her leadership on that.
Eating pancakes was followed by creating pancake faces with a variety of edible ingredients, and then going outside for flipping and tossing pancakes with wild abandon! You may notice a scattering of leftovers near the bell tower. If the birds and squirrels don't eat them, the lawnmower will eventually mulch them up.
Thanks go to Pat Maddox and Merri Johnson for help with decorating; to Brad Johnson for running the flipping and tossing games; to Troy Barker for photography and video; and to Jana and Brandon Ruediger for clean-up.