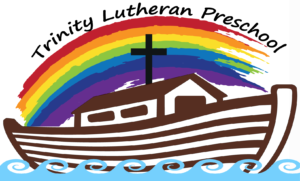 An Open Letter to the Community
Since 1982, Trinity Lutheran Preschool has been blessed to work with many families in our community, and we are so grateful to have had that opportunity. During the last twenty years alone, approximately 450 students have gained "kindergarten-ready" skills while also learning about Jesus' love for them.
Sadly, declining enrollment and challenges in recruiting and retaining teachers in recent years has worsened to the point that we have made the difficult decision to close our preschool. We thank the many teachers who taught and guided those children over the years, most recently, Head Teacher Samantha Dean and Assistant Teacher Kelly Allen. We wish them well as they pursue new opportunities in their lives.
If you – or a child or grandchild of yours – attended Trinity Lutheran Preschool, or if you were a teacher, we invite you to share a memory with us. Your thoughts can be mailed to Preschool Memories, Trinity Lutheran Church, 634 Alden Drive, Auburn, NE 68305. Or you may send an email to trinityaub@outlook.com.
We pray God's blessings on all of you.
Sincerely,
The Members of Trinity Lutheran Church, Auburn